REXLINE PRODUCT SUPPLY CAPABILITY
REXLINE PULLEY MANUFACTURING & PULLEY REFURBISHMENT
Rexline Engineering Indonesia design and manufacture a full range of Conveyor rollers and pulleys which have been tried and tested in some of the world's largest mining companies. We manufacture using state of the art submerged arc technology welding to ensure quality and low failure rates.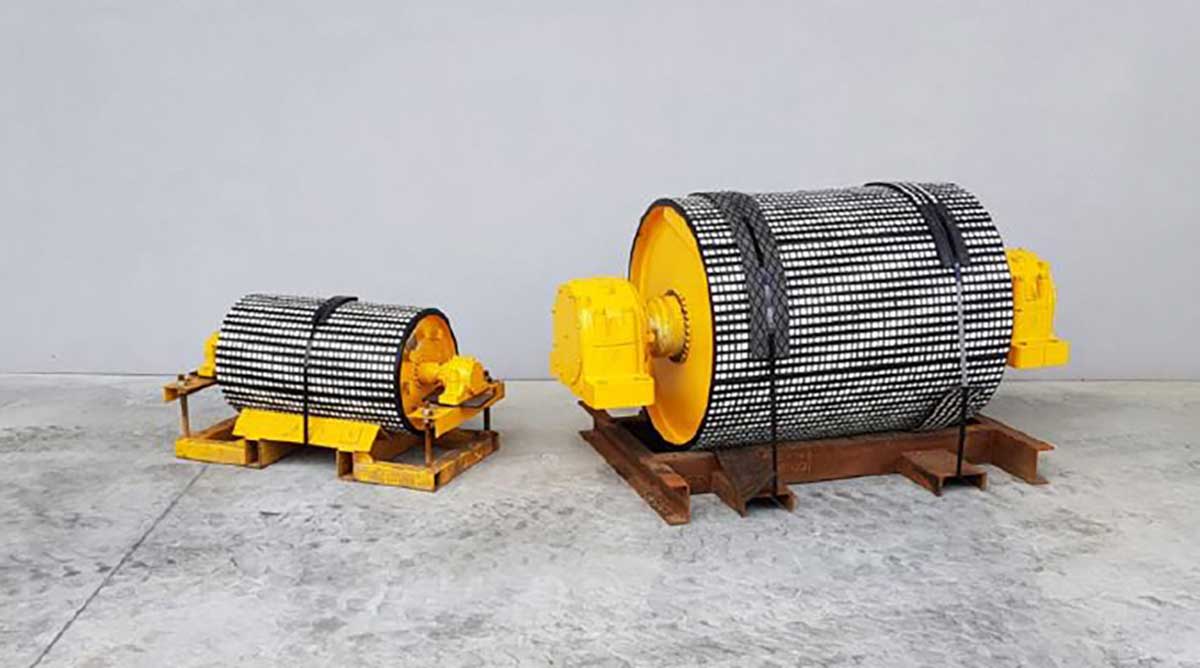 REXLINE PULLEY REFURBISHMENT
State of art facilities to refurbish pulleys both economically & efficiently.
Safe, quick and efficient turnaround in Pulley refurbishments and hence minimizing downtimes during shutdowns.
We can cater to client requirements to reinstate a pulley to its OEM specification or provide a better solution to increase its service life. Provides a comprehensive report after stripping and assessing the Pulley and a quote to repair within 4 working days.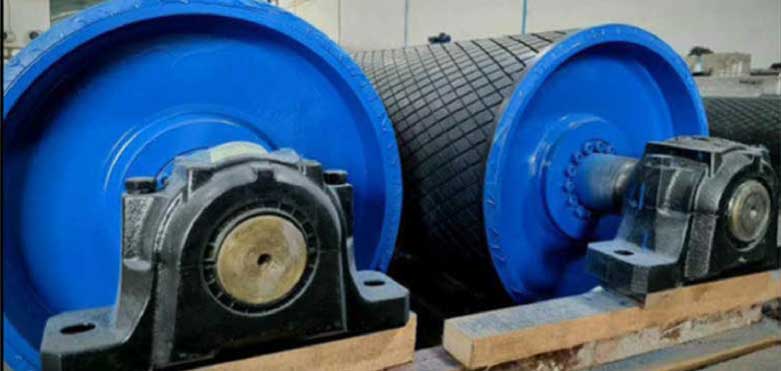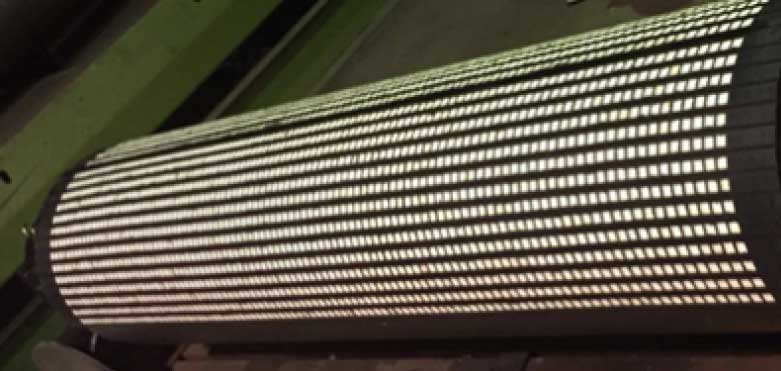 PULLEY LAGGING
Our Diamond and Ceramic Pulley lagging is the engineered with only the highest wear resistant ceramic tiles and Diamond profiling. Our lagging now comes in roles of 20m and 10m lengths for easy application and to eliminate waste
REXWRAP™ Diamond Pulley Lagging
REXWRAP™ DIAMOND PULLEY LAGGING is our trademarked high performance 60 Duro Black lagging to give ultimate abrasion resistance in the highest wear areas of a pulley.
REXWRAP™ is a self cleaning lagging with a large diamond Profile to help with channeling dirt and water away from the pulley.
REXWRAP™ is available with a CN bonding layer to give excellent adhesion to the Steel Pulley surface.
REXWRAP™ has outstanding physical properties making it the number one choice for Pulley lagging.

Features & Propertie
Technical Specifications
Polymer
NR/BR
Specific gravity
1.10 ± 0.05
Hardness
60 ± 5 Shore A
Tensile strength (min)
20 MPa
Elongation at break (min)
600 %
Abrasion resistance (max)
90 mm³
Temperature Rating
-20°C to +70°C
Available Dimensions
10 x 500 x 20000 mm
12 x 500 x 20000 mm
15 x 500 x 20000 mm
*REXWRAP™ Laggings can be manufactured and supplied in a wide variety of lengths and thickness. Please contact us with your requirements
REXWRAP™ Diamond Pulley Lagging