Operation and Maintenance of Pump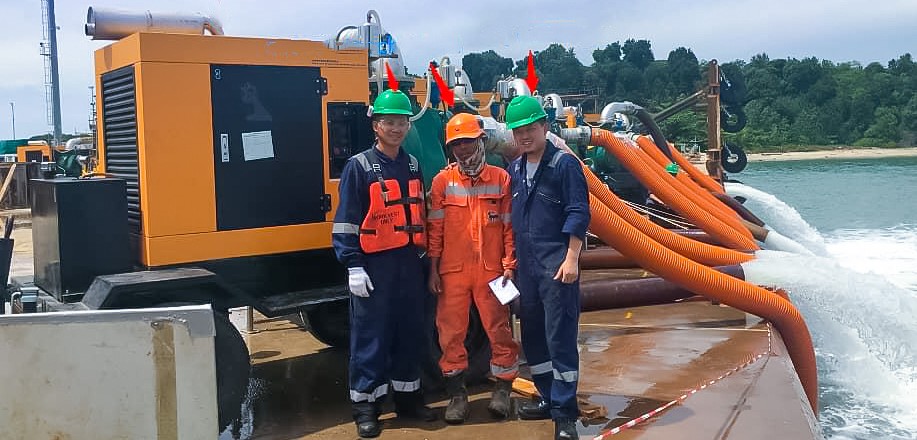 Rexline Engineering Indonesia has best quality of the pumps and it is running in outside condition. With the service contract, our experienced service technicians under the works of pump and system maintenance.
Benefits:
Optimized and reliable operations and repair services
Energy efficient
Cost Efficient
Time Efficient
Preventive Maintenance
Predictive Maintenance
Corrective Installation
Reduced Downtime
Engineering consulting Support and Quick response for Emergency Services
We make sure the pumping systems functioning efficiently and schedule our technicians to visit for preventive maintenance check. Rexline Engineering Indonesia has capabilities to provide a wide range of services including reconditioning, repair and modification and consulting.
Repair and maintenance service includes:
On-site Repair by Certified Technicians
Specifically Examine the condition of the pump including its impeller, seals, valves, and volute.
Assess the condition of pipe work for wear or damage
Shaft Alignments
Impellor Balancing
Overall Pump Vibration
Ensure sump and floats are clean
Pump Upgrade Recommendations
Re-Blowing Program
Maintenance Training