Conveyor Belt Splices are the weakest point in a belt. Hot Splicing of Conveyor Belts provide jointing solutions that last the life of the conveyor belt.
The strength of a splice depends on various factors including, the quality of the rubber materials used, the vulcanizing press and the quality of workmanship.
Rexline Engineering manufactures splicing kits for Fabric and Steel Cord Conveyor Belts suitable for Troughed, Pipe, Cleated and Sidewall Belts.
Our Splicing Kits are manufactured for all specifications of over grades and tensile strengths. For Bucket Elevator Jointing Solutions, please refer to our Rexline Bucket Elevator Brochure.
Splicing Kits consist of all the consumables required to carry out a splice including Uncured Rubber and Vulcanizing Solution. Rexline Splicing kits contain uncured rubber with superior tack. This allows easier assembly resulting in better splices.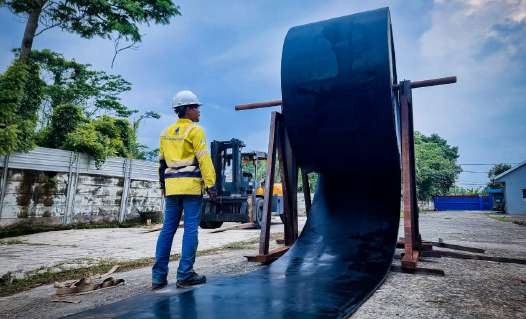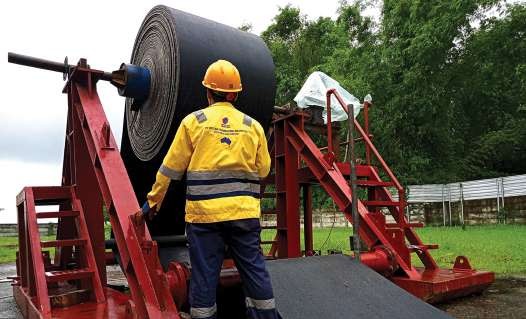 Splicing kits for Fabric Conveyor Belt
Kits consists of:
Cover Rubber – The uncured rubber is available in most cover grades (OR, FR, CR, HR, SHR & UHR)
Skim Rubber – Provides superior bonding between the fabric piles and the cover rubber
Hot Vulcanizing Solution
Cleaning Solution
Silicone Release Paper
Splicing kits for Steel Cord Conveyor Belt
Top & Bottom cover slabs – Slabs include cover rubber and bonder rubber for all cover grades (OR,FR, CR, HR, SHR & UHR).
Cover slabs provide better bonding with steel cords.
Intercord Strips – These are manufactured to match steel cord spacing and cord diameters.
Hot Vulcanizing Solution
Cleaning Solution
Silicone Release Paper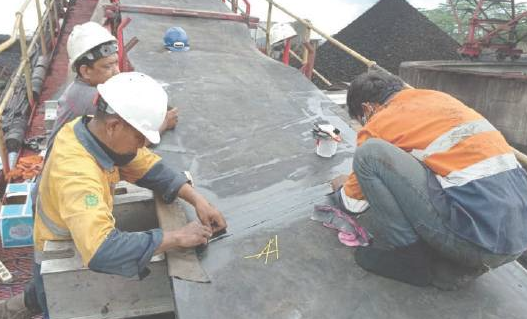 SPLICING & REPAIR MATERIAL
Cold Adhesives
Rexline REXBOND Cold Solution is a two component system used for splicing and repairs of conveyor belts. It provides quick, strong bonding of Rubber-to-Rubber, Rubber-to Fabric and Rubber-to-Metal. Applications include conveyor belt splices and pulley lagging. It is also used for application of wear and corrosion resistance materials like liners for chutes, bunkers, tanks, pipes, etc. Rexline REXBOND provides excellent initial and final bonding strengths with an ideal curing time of 6 hours. Bonding strength is increased when used with products having Rexline Bonding Layer.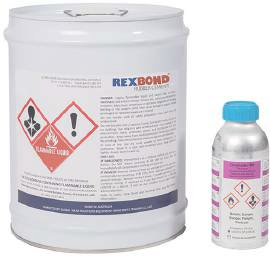 Vulcanizing Presses
Rexline Engineering Vulcanizing Presses offer quality equipment designed for trouble-free operation in the harshest conditions. Our presses are easy to set-up and operate.Our presses are built to provide uniform heating and pressure accross the entire splice area, with heating up to 180C and specific pressure up to 14kg/cm2. It's quick heating and Integrated Cooling Platens enable short splicing cycles cutting downtime. Presses are designed to be used stand-alone or in combination with other Rexline presses.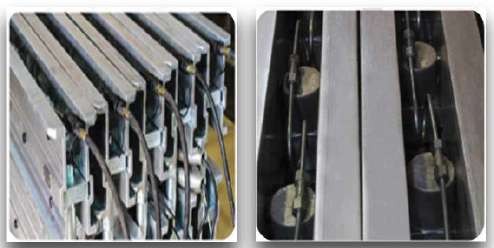 Pressure Bag Press
Digital display shows exact temperature reading in each heating plate via PT 100 thermo sensor
Automatic temperature and pressure cut-offs allow users to set and forget.
Optional Splice Recording stores the temperature, pressure vs time graph.
Optional LCD touch screen display or portable device interface.
Electronic         controller    for    quick    and   simple programming of temperature.
Digital display for set and actual temperatures.
Manual backup in case of electronic controller failure.
Can be provided in three-phase or single phase current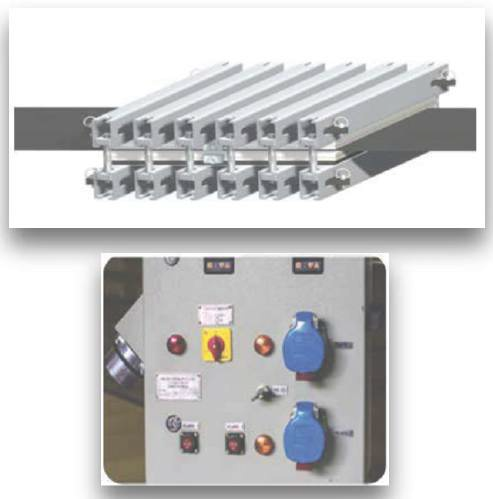 Spot Repair Press
Spot Repair Presses offer a portable solution for belt repairs. Its lightweight construction and compact design allow you to repair areas from 300 mm² and higher. Pressure is built up with a motor-driven pump unit or manually with a reciprocating piston hand pump.
Frame Press
Rexline Frame Presses are designed for quick and easy operation. Its two piece frame construction is made of lightweight aluminum and is easily transported and setup. Can be used in combination with multiple Rexline Frame Presses to cure larger splice lengths.
Hydraulic Press
Regulation via thermo-sensor PT 100
Heating plates made of corrosion- resistant aluminum alloy
Designed for Rhombic splices(16° 42'; 22°) or rectangular splices(90°)
Heating plates combined with hydraulic pressure systems allow splicing even on partially worn belts
Optimum pressure and temperature distribution Air and/or water cooling available Robust, flash fitting electrical
Connections guarantee safe operation
Platens are designed to be used in combination or stand alone. This makes the presses easier to maneuver.