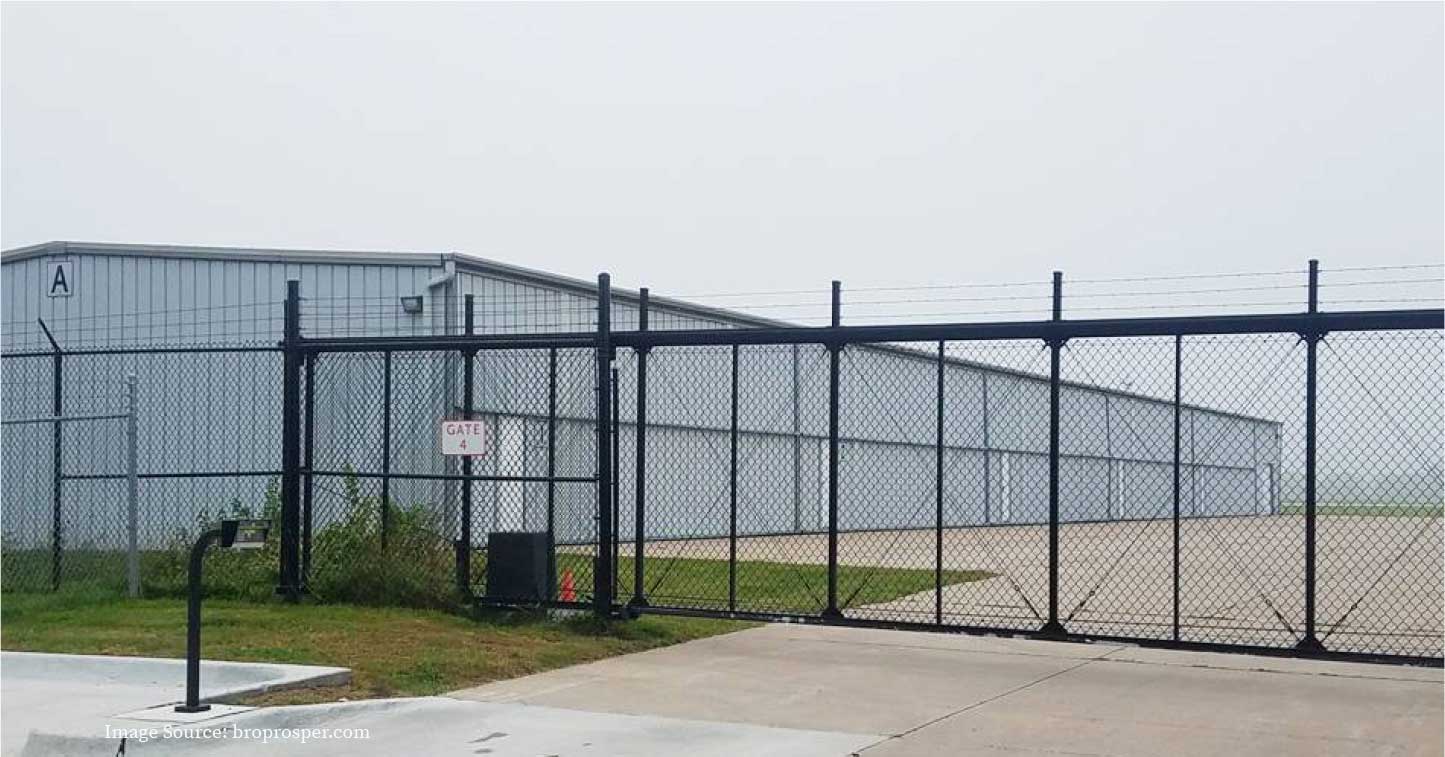 INDUSTRIAL & COMMERCIAL FENCING
Security is one of the most important issues facing industrial and commercial operations in today's challenging world.
Adequate industrial and commercial fencing is critical to protect your business and employees from a wide range of threats, including theft and vandalism.
INDUSTRIAL FENCING
Industrial fencing is also about safeguarding people and native fauna from onsite hazards.
When you're looking for fencing to protect your livelihood and critical commercial assets, then you need to talk to the experts at Protective Fencing.
Protective Fencing is one of Australasia's leading industrial fencing manufacturing and supply companies with many years of experience in manufacturing and installation using the highest quality commercial and industrial fencing and gate materials including:
Steel Industrial – Heavy Duty
Industrial Chain Wire
Wire Mesh
Safety
High Security
Palisade Fencing
Keep away from sources of fire
For the safety of its use, you must ensure that the generator is placed away from any source of fire. Of course this is done to prevent dangerous accidents from happening later.
Considering that the electric power generated by the generator can also be quite large. So make sure you make the surroundings of the machine free of any hazards, including the reach of children.
Use trailer to move
If its use is not only for one place, it is necessary to prepare a trailer. So that later it will be easier to move it. Moreover, generators are large and heavy. The trailer will also minimize damage during transportation. Paying attention to various things in detail including the position of the machine is indeed very important. That way you can meet the generator placement standards and maximize its use according to individual needs, of course.
You can no longer afford to take site security and safety for granted.
The rising cost of property damage, insurance premiums and the potential threat of health and safety liability sanctions means that you need to have adequate industrial fencing.
Industrial fencing will benefit you and your organisation in several ways, including:
Preventing unauthorised access
Restricting access to hazardous situations
Eliminating vandalism repair bills
Reducing insurance premiums
Reinforcing your property identity
Keeping your staff safe
The right kind of security fencing can shape the way visitors to your site view your organisation and brand. Those first impressions count.
It also provides a powerful basis for your employee's and customers' sense of well-being and safety.
Research shows that the mere presence of well-built security fencing is enough to reduce the number of breaking and entry incidences by between 50% and 80%
WHERE CAN YOU USE INDUSTRIAL FENCING?
Most people think of fencing for its obvious security functions. But industrial and commercial fencing also plays a vital role in defining key activities around your organisation. Fencing can be used to control and maintain foot and vehicle traffic movements and car parking. Fencing can also be used to separate staff only areas from general access areas.
Industrial fencing is much more than just functional. We have a range of industrial and commercial fencing products that add real aesthetic beauty and form to property frontage, perimeter fences, and gardens. Modern, attractive industrial fencing can significantly enhance your organisation image and brand.
Industrial fencing is essential for most commercial and industrial enterprises, including:
Factories and warehouses
Power companies & substations
Storage unit complexes
Building & construction sites
Sports & entertainment facilities
Workshops & vehicle storage